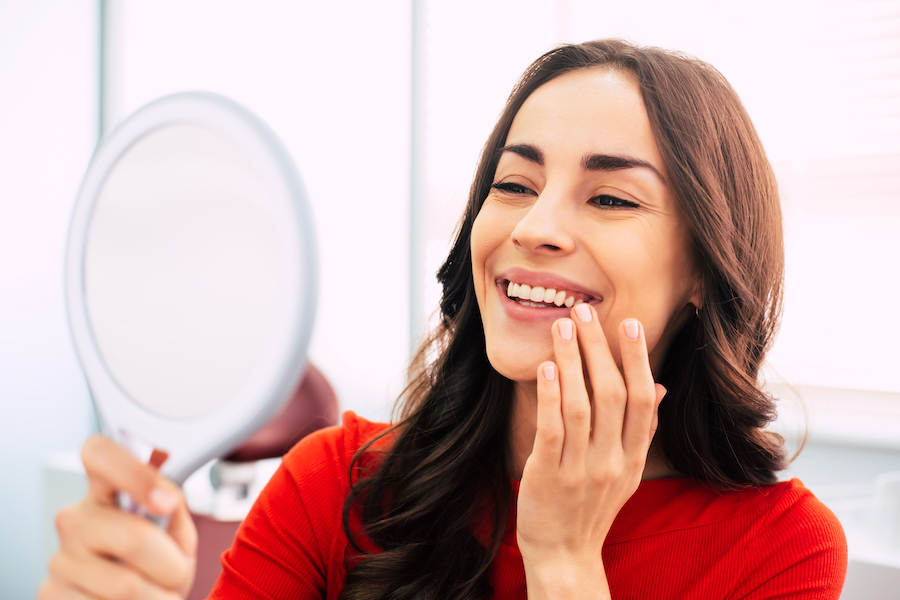 How Often Should I Get Professional Teeth Whitening?
April 29, 2023
---
Professional teeth whitening can help you achieve a brighter, more youthful-looking smile, and consequently transform your confidence and your appearance. Before getting professional teeth whitening, it's helpful to know how it works and how often you need to get it to maintain your results.
How Does Professional Teeth Whitening Work?
There are two popular types of teeth whitening treatments patients can choose from: take-home whitening and in-office whitening sessions.
Take-home whitening trays

Patients can get whitening trays from their dentist to wear at home. In addition to these trays, they will receive professional-grade whitening gel that goes inside the trays before each whitening session. Your dentist will provide a detailed set of instructions to help you get the most out of whitening your teeth at home. Typically, you can expect to see results within two weeks.

In-office whitening

In-office whitening is the fastest way to brighten your teeth. During an in-office whitening treatment, your dentist will apply a powerful bleaching gel to your teeth. One of the benefits of getting a whitening treatment at your dentist's office is that they can minimize any potential tooth sensitivity while carefully customizing the treatment to your needs. In about one hour, you can walk out of their office with a smile up to eight shades lighter!
How Long Do Teeth Whitening Results Last?
The frequency of how often you'll need a whitening touch-up depends on multiple factors, such as your oral hygiene, lifestyle, and preferences about your smile. However, the effects of professional whitening generally last 6 months to 2 years. The best way to increase the longevity of your results is to limit teeth-staining foods and beverages, brush and floss every day, and avoid tobacco products.
Schedule Your Teeth Whitening Treatment at ADC Dental Group!
At ADC Dental Group, we offer high-quality teeth whitening treatments in Joplin, MO. Please contact our office to schedule a whitening consultation! We will evaluate the condition of your teeth and your oral health and recommend the best whitening treatment for your specific needs.
Categorised in: Cosmetic Dentistry