About Our Office
Welcome to ADC Dental Group! We're so glad that you want to get to know us better, and our team looks forward to learning more about you and your family as well. We are proud to offer convenient care to patients in and around Joplin, as our office is open on Fridays, and we accept dental emergencies as well. To learn more about our office, team, or the services we provide, we recommend sending us a message through our contact form or giving us a call during office hours, and our friendly team will be more than happy to assist you!
Contact Us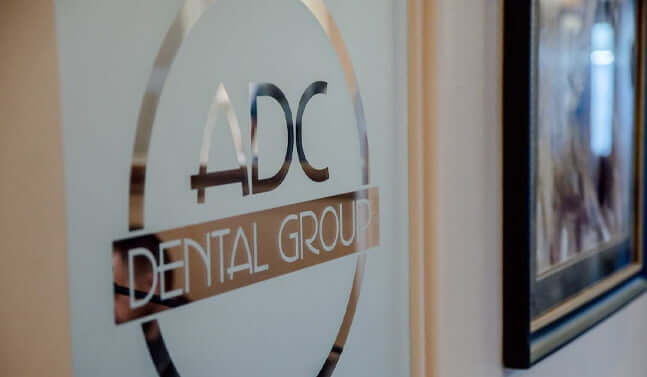 Office Amenities
Our practice was designed with the intention of providing patients with the most serene dental experience possible. Our goal is to create an environment that feels less like a traditional dental office and more like a home! Some of our amenities include:
Complimentary Refreshments
Private Treatment Rooms
Cozy Blankets
Headphones
Sunglasses
TVs with Netflix Access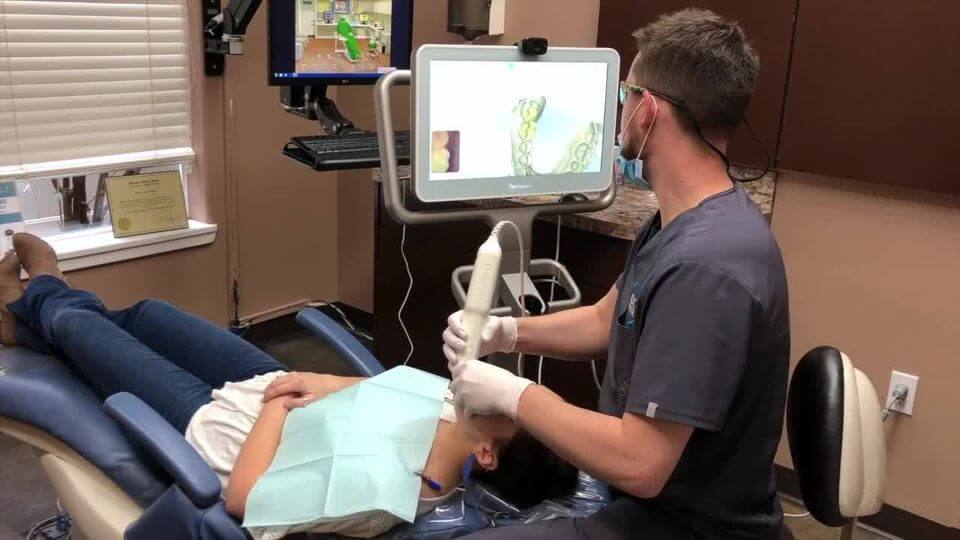 State-of-the-Art Dental Technology
At ADC Dental Group, we continually invest in modern technology to not only improve our care but make our services more comfortable for our patients.
Air Abrasion uses a powerful stream of air to remove tooth decay without the friction or sound of a traditional dental drill.
Digital X-Rays are faster to take, have higher image quality, and do not emit nearly as much radiation as traditional X-rays.
3D & Panoramic X-Rays offer our team a 360° view of the patient's teeth and jaw, which helps with things like placing dental implants and creating orthodontic treatment plans.
iTero™ Intraoral Scanners are used to create high-quality digital impressions of a patient's teeth – no messy dental putty required!
Smile Preview Software can help patients get a better idea of what their smiles will look like after their restorative or cosmetic treatment is complete.
Soft-Tissue Laser Therapy is a highly accurate method for treating gum disease. Laser technology helps preserve soft tissue and bone, which promotes healing.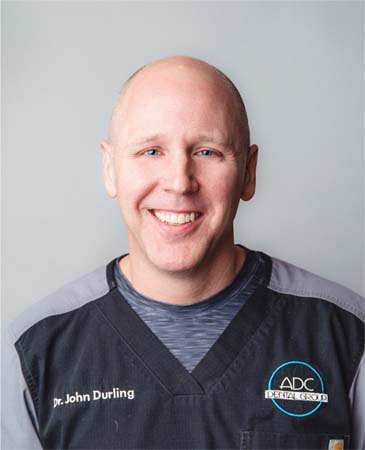 John C. Durling

DDS
Dr. John C. Durling II was born and raised in Fort Scott, Kansas. He graduated from Pittsburg State University in 1992 with a Bachelor of Science in biology and is a member of the Beta Beta Beta Biology Honor Society. Upon earning his Doctorate of Dental Surgery from the University of Missouri-Kansas City in 1996, he practiced in Fort Scott and Pittsburg through 1999. Dr. Durling joined this practice in December of 1999 and purchased it in 2001, where it then became known as Dr. John Durling and Associates.
Dr. Durling believes in collaborating with his patients so he can better address their individual dental needs.
"By taking the time to listen to my patients, I can address their wants and needs, as well as offer information and an opportunity for them to receive the best dentistry available."
"I am thankful to be a part of this dental group. Our staff and partners are very supportive and are an integral part of the success of the practice. I am also blessed to have a wonderful wife, Sherri, who encourages me and supports my efforts to be the best dentist possible. My sons, Jaden, Grant, and Levi, are also an important source of inspiration."
"I can't believe it's been almost twenty years. I look forward to serving the Joplin community for many more years to come."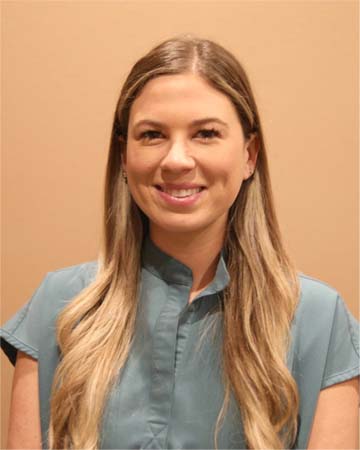 Katie Champion

DDS
Dr. Champion recently joined ADC Dental Group from Florida, where she was practicing as a general dentist for the past three years. She grew up in Ohio, where her mother ran a private dental practice for twenty years, and then moved to Florida for her undergraduate education at The University of Miami. Dr. Champion graduated summa cum laude with a Bachelor of Science degree in communication and then obtained a Post-Baccalaureate degree in medical sciences from UM before applying to dental school.
Dr. Champion then attended dental school at Nova Southeastern University in Fort Lauderdale, Florida, where she graduated in the top ten of her class and was heavily involved in many leadership organizations and organized dentistry. She was one of only 29 graduating dental students to receive the Delta Dental Student Leadership Award for excellence in leadership and patient care.
Dr. Champion is passionate about continuing education and is actively involved with many dental organizations, including the Pankey Institute for Higher Dental Education, where she has furthered her education in occlusion, Invisalign®, cosmetic dentistry, practice philosophy, and TMD therapy. She is also a licensed injector for fillers and neurotoxins (Botox® and Dysport®) and utilizes them to help patients with facial muscular tension, gummy smiles, and loss of peri-oral volume.
Currently, Dr. Champion is enrolled at the Harvard Macy Institute's "Program for Medical Educators," where she is conducting original research, and she plans to begin her Master of Science in medical education there this fall. She is excited to join the Joplin community work with the new Kansas City University College of Dental Medicine as the Director of Clinical Operations while maintaining a clinical presence at ADC.

Sherry McConnell

Hygienist

Janae Dodson

Hygienist

Jesse Funk

Hygienist