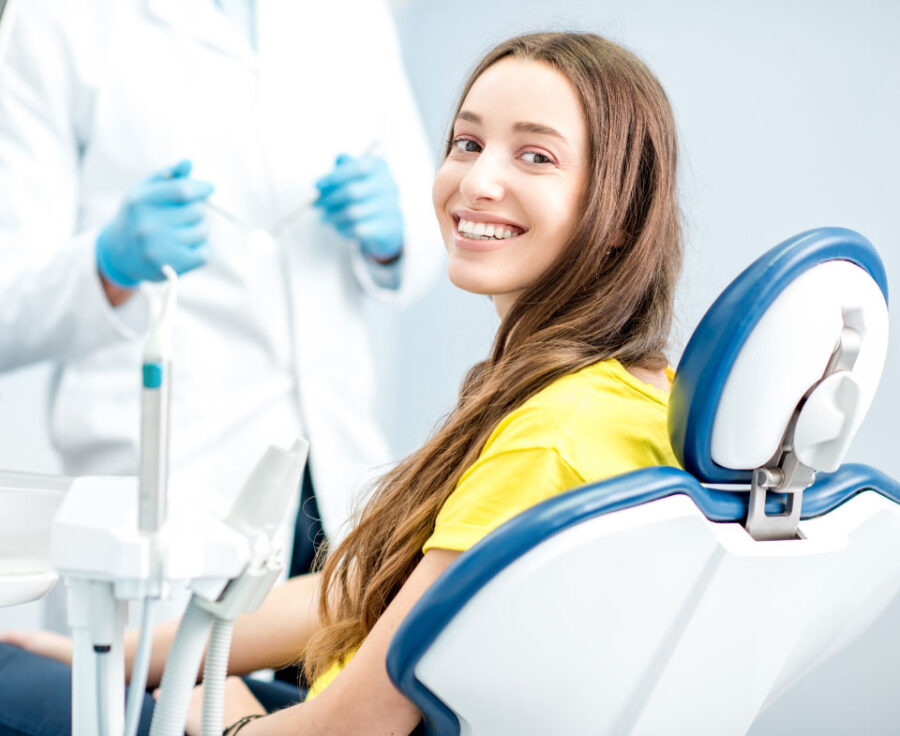 Why Should I Visit the Dentist?
August 31, 2022
---
With the holidays and then a new year are on the horizon, now is a good time to check in with your health habits. After all, you want to finish this year on a positive note to give you momentum to have a great 2023! Similar to attending regular checkups with your primary healthcare provider, you should also be attending biannual dental checkups and cleanings too.
The Power of Professional Teeth Cleanings
In conjunction with daily brushing and flossing, biannual dental cleanings are a critical part of maintaining a healthy smile. There are several hard-to-reach areas of the mouth that can be easy to miss when you brush your teeth. During a professional teeth cleaning session, a trained dental hygienist will scrape away all food debris, plaque, and tartar buildup. If plaque and tartar are left on teeth for an extended period of time, these toxins can result in tooth decay and gum disease.
Catching Dental Issues While They're Still Small
One of the many benefits of dental checkups is that your dentist can detect potential dental issues before they worsen. At your checkups, your dental team will thoroughly examine your smile and take any needed X-rays to ensure there aren't any underlying issues or problems that are invisible to the naked eye. They will also screen for oral cancer.
Don't let your oral health fall by the wayside or let dental problems go untreated. Your dentist and their team can help you maintain a healthy smile. If they do identify any problems, they can recommend treatment that will promptly get your health back on track.
Schedule Your Biannual Dental Appointment!
Are you overdue for a cleaning and exam? Don't wait any longer. Our team at ADC Dental Group in Joplin, MO, is passionate about helping our patients enjoy the benefits of healthy teeth and gums. If you don't currently have a go-to dental home, we'd love to serve you! Please contact our office to schedule your visit.
Categorised in: Oral Health, Preventive Dental Care