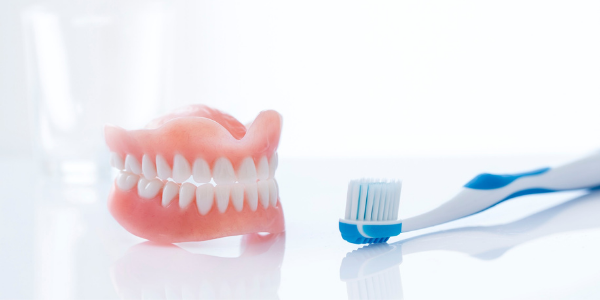 What Are Dentures? | Joplin, MO.
May 31, 2021
---
Missing teeth can make it difficult for you to eat or speak. Dentures serve as a replacement for your missing teeth and can help restore the function and appearance of your smile.
Traditional Dentures
Traditional dentures are made to fit over the top of your gums, and your dentures will be custom-made to perfectly fit your mouth.
Anchored Dentures
Anchored dentures (also known as implant-supported dentures) are a state-of-the-art alternative to traditional dentures. Dr. Durling can help you achieve a more comfortable and convenient tooth replacement and smile enhancement with anchored dentures.
Every patient has a unique oral health history and different challenges with missing teeth. Dentures are offered in a variety of styles that include full, partial, and implant dentures. We will help you find the best solution for your needs.
Contact ADC Dental Group
If you are ready to talk to ADC Dental Group about scheduling your appointment, give us a call at (417) 553-9300. We would love to set you up with a regular checkup to evaluate whether your teeth are in need of this simple procedure, and will help you get an appointment scheduled if so. To learn more about ADC Dental Group and the services that we offer, please visit our website at adcofjoplin.com.



Categorised in: Uncategorized