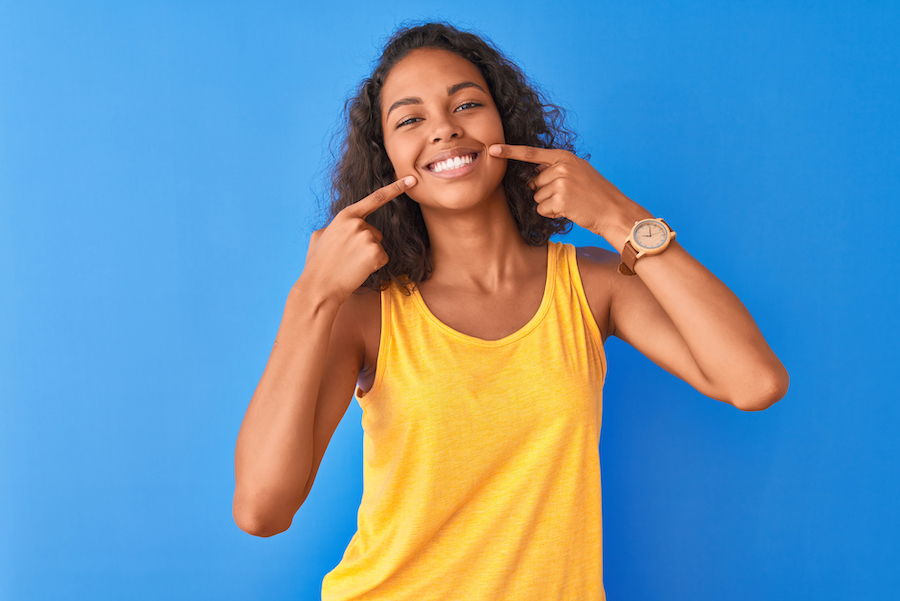 Does Teeth Whitening Make Teeth Sensitive?
October 31, 2022
---
Few things can dramatically transform your smile like teeth whitening. If you're avoiding photos or hiding your smile because you're embarrassed about discoloration, we want to help! At ADC Dental Group, we offer ZOOM! professional teeth whitening that can brighten your teeth up to eight shades in less than an hour.
How Does Teeth Whitening Work?
There's no one-size-fits-all when it comes to professional teeth whitening. Instead, we consider our patient's individual needs before designing a whitening program. Each of our patients has a different level of stains and discoloration, so the degree of whitening necessary to achieve the results you want will vary. During your consultation we'll talk about your goals for your smile and give you a better idea of what to expect during your teeth whitening treatment.
Will Teeth Whitening Make My Teeth Sensitive?
Sometimes patients experience heightened tooth sensitivity for a day or two after their whitening procedure, which is due to the powerful bleaching agent used. While this sensitivity usually fades quickly, using anti-sensitivity toothpaste for several weeks before your procedure can help.
If you're concerned about tooth sensitivity, one of the benefits of in-office whitening is that our team will be monitoring your comfort every step of the way.
How Long Does Teeth Whitening Last?
With proper care, our in-office whitening can last for up to one year. Keep your teeth bright and white by following a good oral hygiene routine: brush twice daily and floss every day. Avoiding foods and drinks with lots of dark pigmentation can also help maintain your white smile. This means reducing or eliminating your intake of coffee, red wine, and tea.
Please contact us to ask our team any additional questions or to schedule an appointment at ADC Dental Group! We look forward to hearing from you.
Categorised in: Cosmetic Dentistry