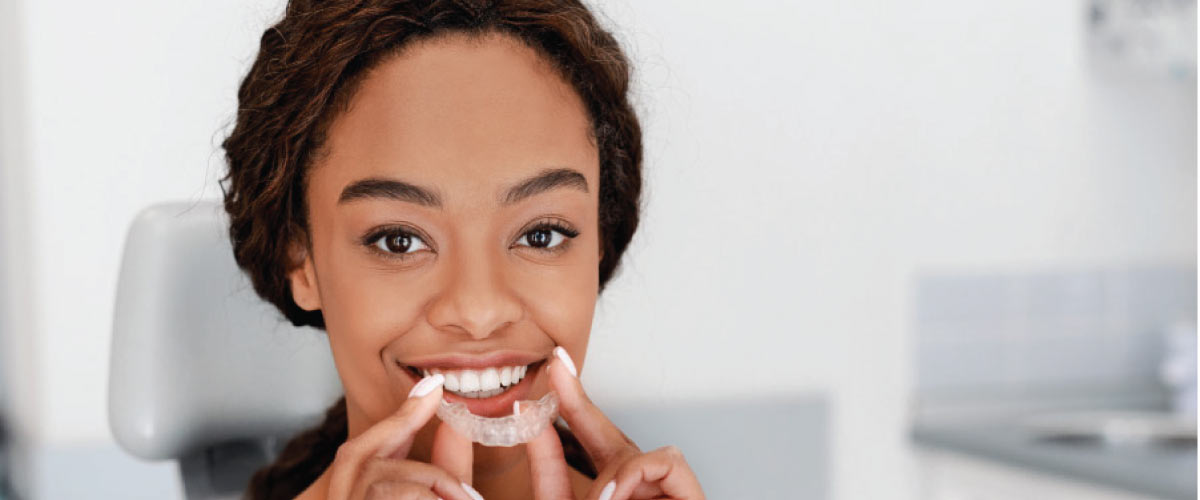 Investing in Your Smile: Are Invisalign Clear Aligners Worth the Cost?
October 27, 2023
---
Before investing in a pricey dental treatment, it's normal to wonder if you're making the smart financial decision. If you're interested in starting Invisalign to straighten your smile, here are a few things to consider as you weigh the pros and cons.
How Do Invisalign Clear Aligners Work?
Invisalign is an orthodontic system that straightens your teeth using custom-made aligner trays. Your dentist will develop a treatment plan based on your unique needs, and you'll get a new set of aligner trays about every two weeks. As you progress through the aligner trays, your smile will be shifted into its new, straight position.
Benefits of Invisalign Clear Aligners
Patients who have used Invisalign report extremely high levels of satisfaction with their final results. Here are just a few advantages of investing in Invisalign clear aligners:
They're Comfortable: With Invisalign, you don't have to deal with a mouthful of metal brackets and wires. While it's normal to feel some minor discomfort when undergoing any orthodontic treatment, clear aligners are lightyears more comfortable than traditional braces.
They're Removable: Invisalign clear aligners have to be worn 20 to 22 hours each day in order to see results, but they can be removed for brief periods of time. This makes mealtimes and brushing and flossing a breeze. Just be sure to pop the aligners back in when you're done!
They're Discreet: With Invisalign, there is no reason to feel self-conscious about how your orthodontic treatment will affect your appearance. They're nearly undetectable, so most people won't even notice you're wearing them.
How Much Do Clear Invisalign Aligners Cost?
Now that we've covered the pros of Invisalign, let's talk numbers. On average, the cost of Invisalign treatment ranges from $3,000 to $8,000 depending on the complexity of your orthodontic needs. Certain dental insurance policies offer partial coverage for Invisalign, so call your provider for more details. ADC Dental Group also accepts third-party financing options that can be used to offset the cost of Invisalign.
Invisalign Clear Aligners in Joplin, MO
While Invisalign may seem like a steep investment, patients often find that the convenience, comfort, and confidence it affords are worth every penny. If you are considering Invisalign clear aligner therapy, call ADC Dental Group for a consultation today!
Categorised in: Cosmetic Dentistry, Invisalign Clear Aligners, Oral Appliance Therapy