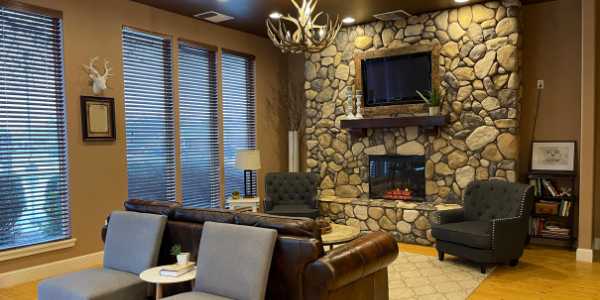 Are You A New Patient At ADC Dental? Here's What You Should Know.
March 11, 2021
---
Our experienced dental staff is dedicated to helping you achieve your best possible dental health. Our team can help you achieve healthy teeth and gums and improve the overall look of your smile. We believe that a first impression is a lasting impression, and it all starts right here – with ADC Dental Group of Joplin. ADC Dental Group is passionate about creating a safe, comfortable, and happy patient experience, all the while staying current on the most effective treatments in modern dentistry. We pride ourselves on a spotless state-of-the-art dental practice that makes our patients feel calm and comfortable. If you are searching for a place to call your dental home, we welcome you to call our office, or stop by and say hello, to learn more about ADC Dental Group and the services we provide.
General Dentistry Services
At ADC Dental, we offer several general dentist services. On your first visit, we will conduct a dental exam to determine the care that your teeth will need. Some of the services that we offer include: comprehensive dental exams, dental deep cleanings, root canal therapy, dental crowns, wisdom teeth extractions, and so much more!
Cosmetic Dentistry Services
Curious about our cosmetic dentistry services? The goal of cosmetic dentistry is to create a beautiful aesthetic change to your smile, all while complementing your overall oral health. At ADC Dental Group of Joplin, we offer a modern and comprehensive approach to cosmetic dentistry. Some of our services include: Porcelain Veneers, Teeth Whitening, Crowns and Bridges, Cosmetic Bonding, and Tooth-Colored Fillings. If you have cracks, stains, or other signs of damage to your teeth, our experienced dental group will ensure that you receive the best dental care possible and regain a smile that you love. Dr. Durling is highly experienced in cosmetic dentistry and will design a plan that you are comfortable with to achieve the best outcome for your beautiful smile.
Invisalign
Everyone loves a beautiful smile. With Invisalign, you can ditch traditional metal braces for this natural-looking alternative. Invisalign works by using a series of clear aligners that are custom-made and designed to progressively shift your teeth into proper alignment. Because each aligner is specially made for your bite and smile, you can be assured that Invisalign will be creating a smile that truly fits you.
Contact ADC Dental Group
If you are ready to talk to ADC Dental Group about scheduling your appointment, give us a call at (417) 553-9300. We would love to set you up with a regular checkup to evaluate the individualized care that your teeth may need. To learn more about ADC Dental Group and the services that we offer, please visit our website at adcofjoplin.com.
Categorised in: Uncategorized